Informations à jour sur l'ept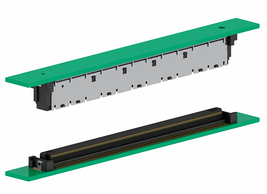 Now Available: 16 Gbps Colibri High-Speed Connectors from ept
January 2019, Peiting
From March, the Colibri connector in the 16 Gb / s version is available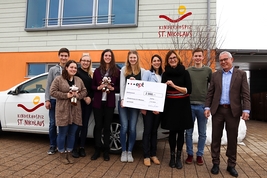 4,727 Euros for a good cause – ept employees donate raffle proceeds
Januar 2019, Peiting, Buching
The Christmas raffle organized by ept's apprentices and employees raised 4,727 euros. 2,000 euros of that were donated to the St. Nikolaus Children's Hospice in Bad Grönenbach in the German district of Unterallgäu. Another 2,000 euros were received by the mountain rescue team of Steingaden and Peiting. Finally, the Steingaden Middle School received a donation in kind in the form of a scroll saw valued at 727 euros.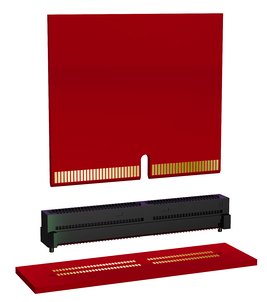 EC.8 – HighSpeed SMT edge card connector with 0.8 mm pitch
January 2019, Peiting
EC.8 – Easy-to-Use HighSpeed Connectors: That's the motto of the new ept HighSpeed edge card connector EC.8.
Find out more in the following article.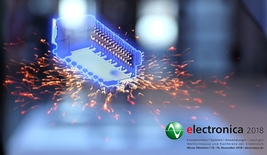 ept at the Electronica 2018 – Zero8 hologram a real visitor magnet
13. November 2018, München
ept is again exhibiting at electronica, the world's leading electronics convention. Our experts are free for consultations for visitors and interested parties who would like to have more information about our entire range of ept products within the printed circuit board and automotive sectors. Convince yourself of our wide range of solutions for your application and the outstanding quality of our products.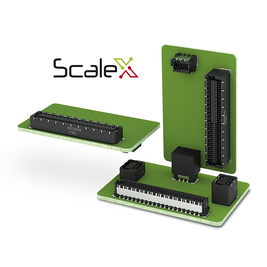 Compact connectors with an innovative contact system
October 2018, Peiting, Blomberg
Phoenix Contact and ept are launching a new series of robust board-to-board connectors with 0.8 mm pitch. The jointly developed connectors will be shown at the world's leading fair for electronics, electronica, in Munich for the first time.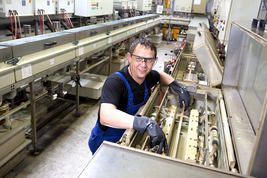 How does surface coating on connector contacts work?
August 2018, Peiting, Augsburg
ept invested in its first electroplating system back in 1985. Thanks to the boom in the telecommunications industry and the accompanying high demand for connectors in this sector, the company brought a second system into operation just five years later. During this period, ept significantly expanded its experience and expertise in the field of strip electroplating

Learn how surface coating works at ept GmbH.